May 26 - Heh. Running late again already. Oh, well...at least I'm "back" in some form. So, let's get to it. Here is...

Hope SpringCon's Eternal

Part One; "At The SpringCon, a Young Man's Fancy

Lightly Turns to Thoughts of 'Quarter Box' Comics"

The WOMP Staff and I had actually made excellent time driving to St. Paul, arriving at our assigned SpringCon table well before 9:00AM. While I set up my meager wares, The Staff spied a charity rummage sale elsewhere in the Minnesota Sate Fairgrounds complex, so she snuck over to that for her last few moments of non-geeky freedom. As she was sifting through used purses and old books, I was surprisingly stress free while I was arranging everything. Our neighbors to our left, cartoonist Corey Kramer and his wife, had already set-up their beautiful booth,which made mine look like newspapers piled on the porch of an abandoned house by comparison.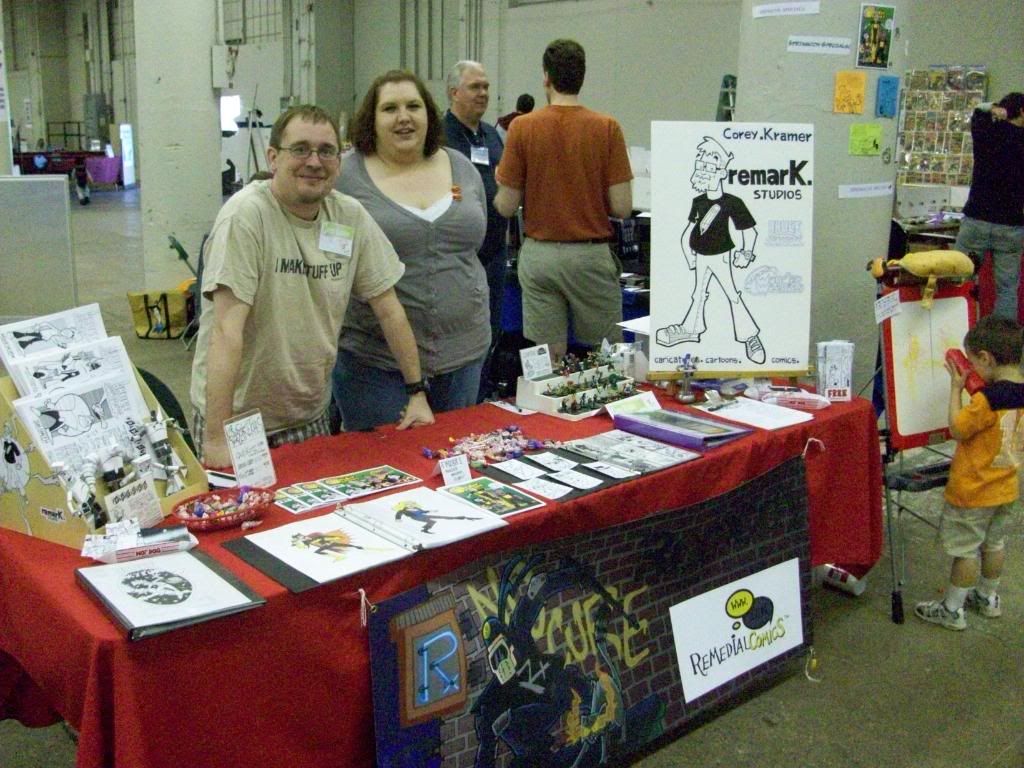 Oh, well. I guess I'll have to work on that for next time. Just before the show was to open to the public at 10:00AM, The Staff returned, newfound treasures in tow, including a mammoth book called
Dreadnought: Britain, Germany, and the Coming of The Great War
. With over a thousand pages of dense, scholarly history, she was set for reading material for the duration of the show. Of course, there was the added benefit of shocking our once-again backyard booth buddy
Chad Corrie
(and his Dad, Lee), who nearly tripped over the book as he was setting up his table.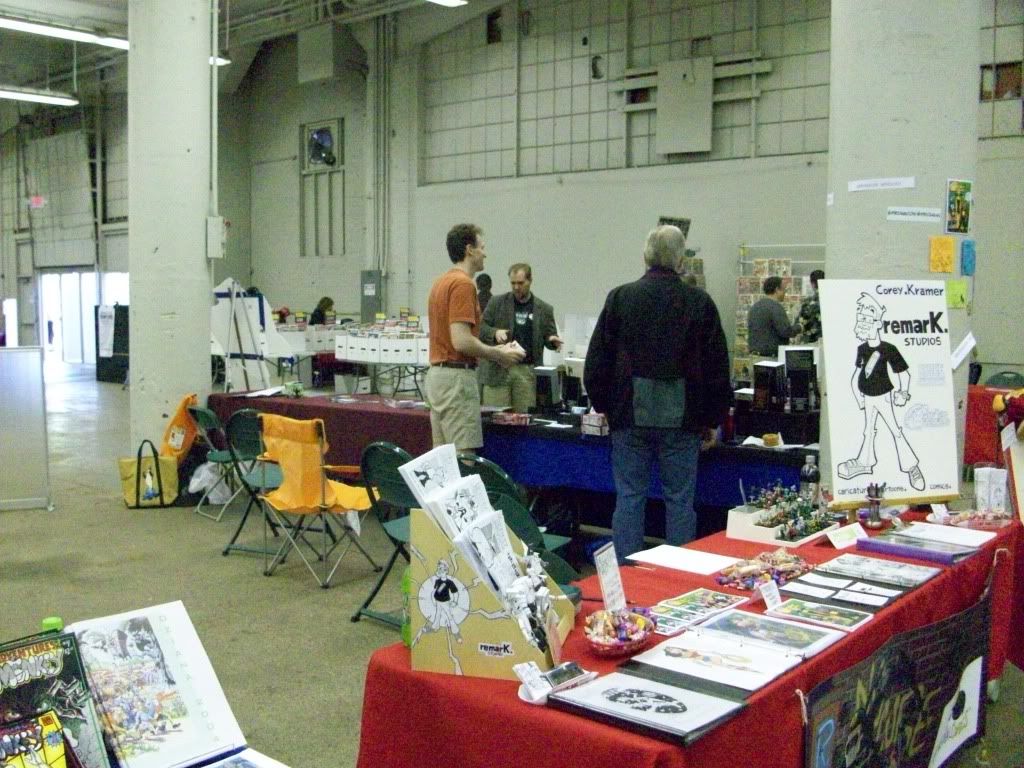 Our booth-buddies to our right were representing
Fancy Pants Gangsters
, a loose confederation of Twin City netcasters (oh, and they were sorta nuts...but in a good way).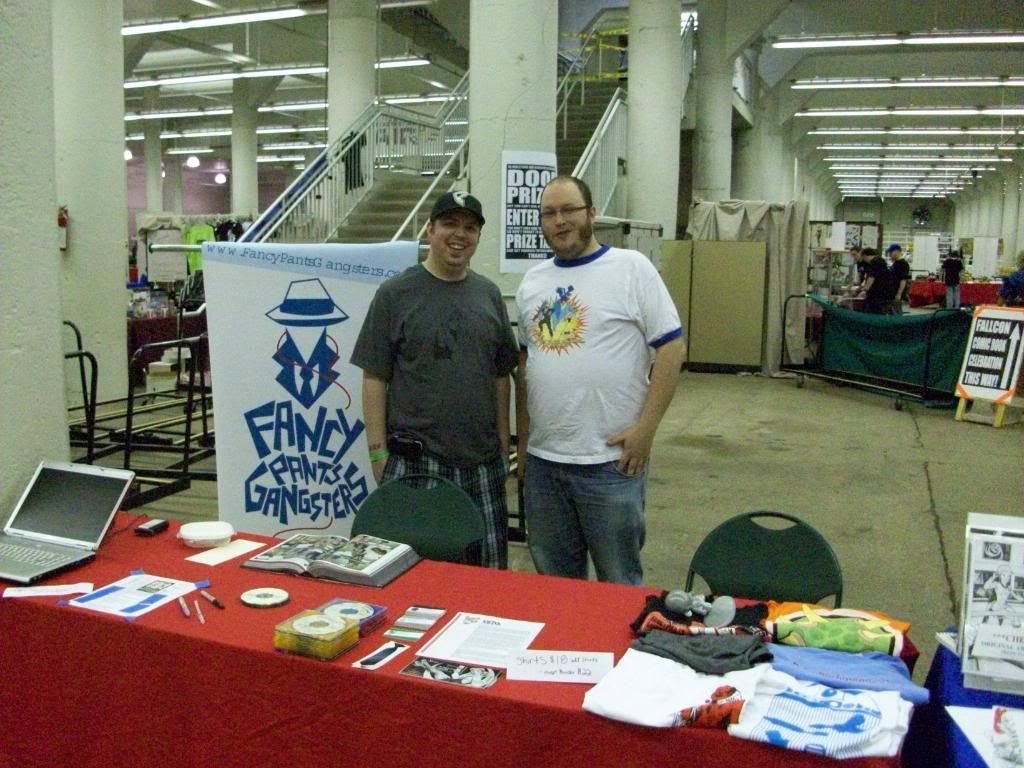 They also had clever T-shirts for sale, including one featuring R2-D2 as a birdcage!
Across from us was the retail booth for
The Source
, legendary Twin City Area comic book and gaming shop. Their tables were always busy, especially as fans were drawn in by box after box of "quarter comics" (that even sucked me in, as I spent an
insane
$17.00 on their four-for-a-dollar books).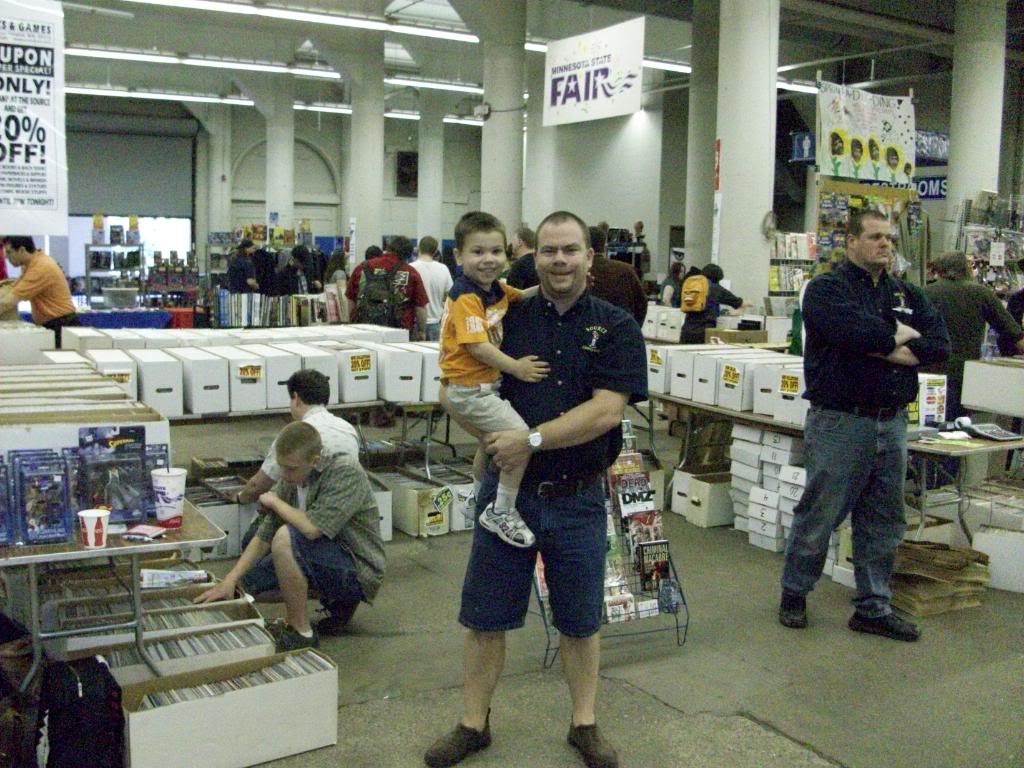 Between the fun neighbors, the great location, and the truly beautiful May day, we had one of our best shows ever, both in sales and fun! More tomorrow.