May 25, 2010 - Um...hi. Remember me? Yeah, so...it, uh...it has been a while. Like almost half a year. And this isn't even the first time that I have slunk back to the ol' WOMP-Blog, apologizing for a lengthy absence. In the past, I have tried to explain myself, reveal my circumstances, make light of the situation, ignore it in hopes that no-one will notice, and even - most especially - I have tried (I really have) to post at least something during those lapses. Now, as I have exhausted all of those tactics, not to mention the patience of any one-time regular readers, I can only say that this posting comes at the top of a back-log of ideas and plans that are practically bursting from my skull. Sometime back, I wondered whether I still had any "need" for a blog. Now, after some thought (and another bout of illness...OOPS! I said I wouldn't make excuses....so, uh, ignore that part), I've realized that some of the best things that have ever happened to me have only happened because of the ol' WOMP-Blog. I may have sometimes felt like I was just putting messages in bottles, but, since I began blogging back in 2003, the most amazing people have found those wayward bottles washed up on their shores, and they have responded with interest, information, and even friendship. And how cool is that? SO, long, long story somewhat shortened, I'm back. To kick off this, the "second chapter" of The WOMP-Blog, let me tell you about the comics convention that the beautiful WOMP-Staff and I attended recently, in a report I call...

Hope SpringCon's Eternal

Prologue; "FallCon Leaves"

OK, so I missed posting any report of last year's MCBA FallCon in St. Paul, Minnesota. "No big deal," I thought, "I'll just roll it into 2010's report." Little did I know at the time that 2009 marked the end of FallCon as we've known it! In an attempt to vie for greater crowds and to entice more "big-name" guests, the good folks that comprise the MCBA bit the bullet and moved their big two-day convention to May, replacing their Mini-Con ("FallCon" will continue as the regional one-day show). Now, just to set up my report of attending the first ever SpringCon, I have to try to give you at least a quick synopsis of the last ever
real
FallCon. In brief, my wife wasn't feeling well, so my Dad came with me. We had great "booth buddies;" the gang from
Transylvania TV
on one side, and cartoonist
Scott Gallatin
on the other. We saw lots of old friends, made new ones, etc. and so forth. I also debuted my first ever "for sale" sketchbook,
Canon Fodder!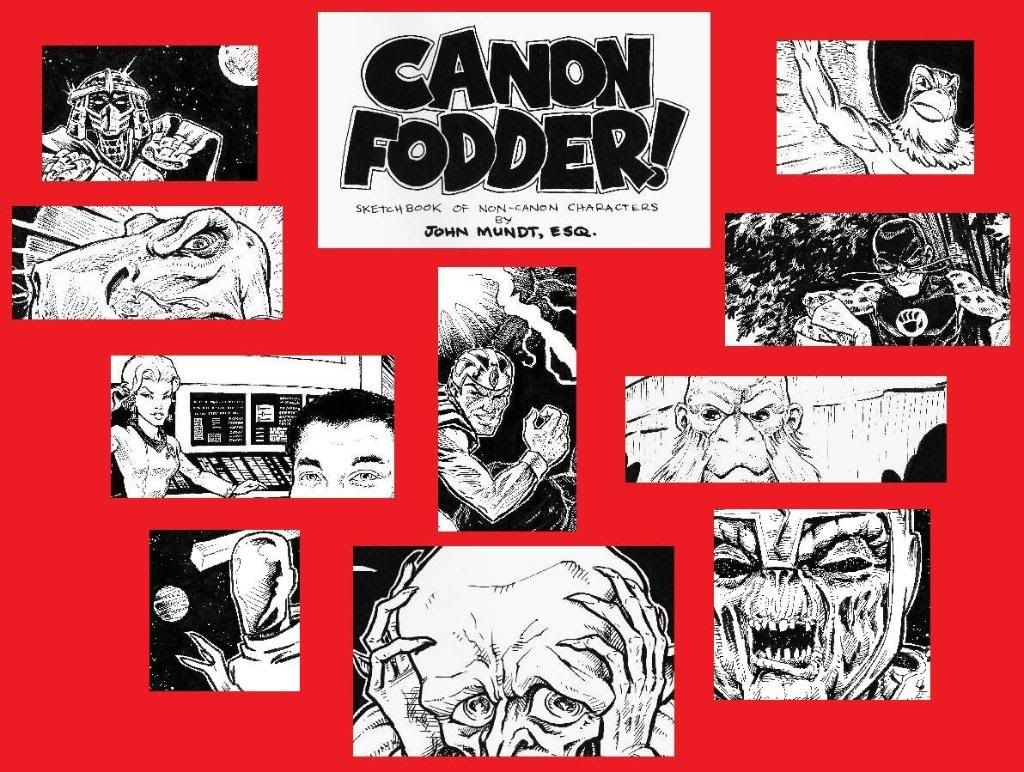 (here is just a little "tease" for my sketchbook...more info is coming soon)

For SpringCon, held May 15th and 16th, The WOMP Staff was back by my side as we set up the WOMP table for the first time in 2010.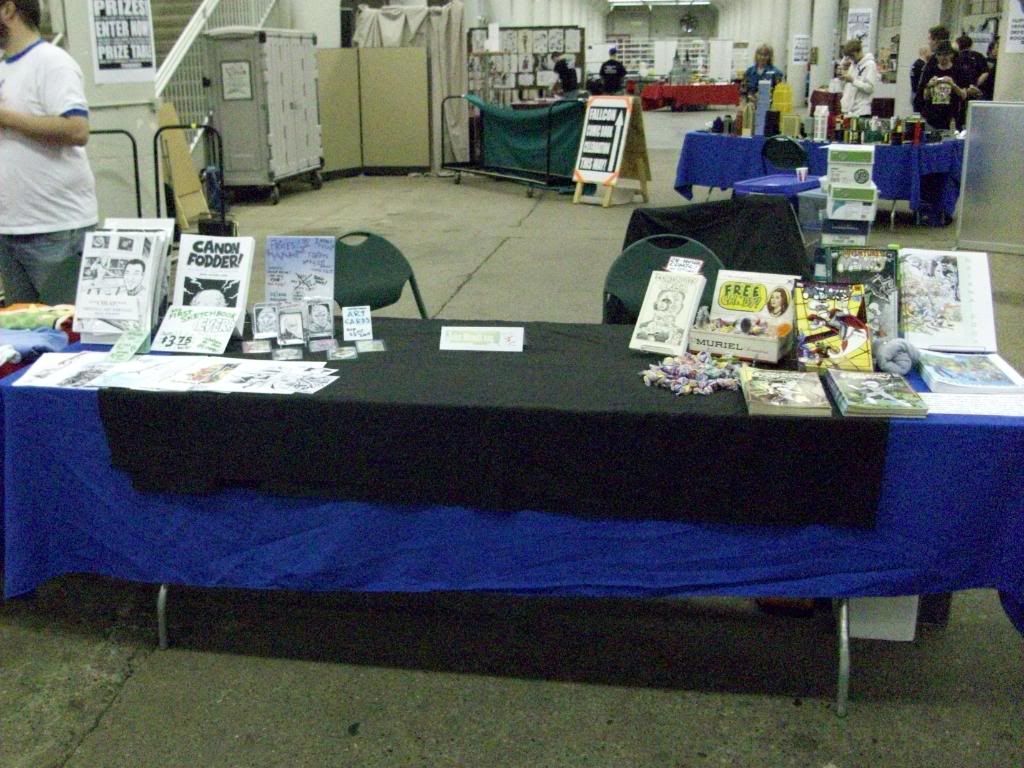 We had a great spot (just four tables from the entrance area) amongst some great people. More about them, and other nifty stuff, when my report continues...TOMORROW!

Until then, let me get another once-familiar feature back on track. It's been so long since I have posted an "...Of The Day" that I had to do research just to find out what I last did. As it turns out, I was focusing on superpowers. So, after much delay, here is your Comic Book Superpower of The Day - Possession (as in "He's possessed!")!