July 10 -
Hey there! How are you doing? As for me, I'm about a half hour away from heading to the dreaded "real" job, but I just had to post a little something for you. I have found a good video from the Pete's Hamburgers 100th Anniversary Event held last weekend. It gives you a pretty good idea of what it was like, even though the vast majority of it was shot just minutes after everything began on Friday. About half-way through, there's even a pretty good sequence of me drawing my first two caricatures. If you'd like to watch it, click
HERE
to go to the Pete's-specific page on the new
pdctoday.com
site. As for my own pix and video, well...hmm. On Sunday, my soon-to-be-in-4th-grade niece, Alanna, and soon-to-be-in-6th-grade nephew, Colton, volunteered to help me all day while I drew caricatures.

That was a lot of fun, and they were really very helpful, especially in keeping babies and dogs (yes, dogs...sigh) attentive and smiling while being drawn. Colton, in charge of taking photos, did an especially good job. He documented virtually every detail of the event (as well as any cool muscle car or motorcycle that drove by). He also took almost a half-hour of video in ten and twenty second snippets, but much of it is unusable, and all of it is fighting with my WOMPuter's video editing software. I'm still trying to cull the footage to a handful of interesting clips, after which I will post them to YouTube. Until then, I think I'll post some of his photographs on The WOMP-Blog Archives.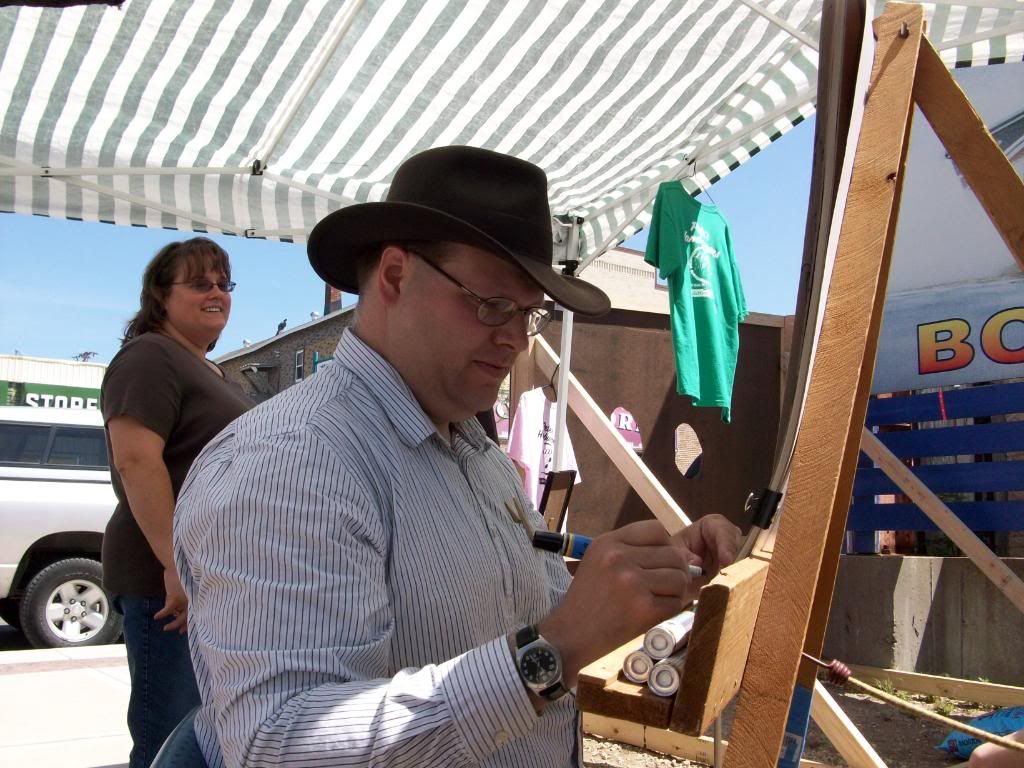 Well, I've got to get to work now, so I'll leave you with your
Comic Book Father Character of The Day -
Craig Robinson!