December 18 - Hey there. I'm kind of running out of time and energy here at the end of my day, but I wanted to keep my appointment with you now that I can. I can't tell you what a pleasure it is to be able use the Internet freely again. I'm all "Check out this thing on eBay" and "Look at what So-and-So wrote on his-or-her blog." And it is a distinct joy to be able to post a little something here whenever I want to do so. I've missed reporting on things as they've happened. For example, I recently gave a cartooning presentation to the students of Endeavor Elementary School in Endeavor, Wisconsin.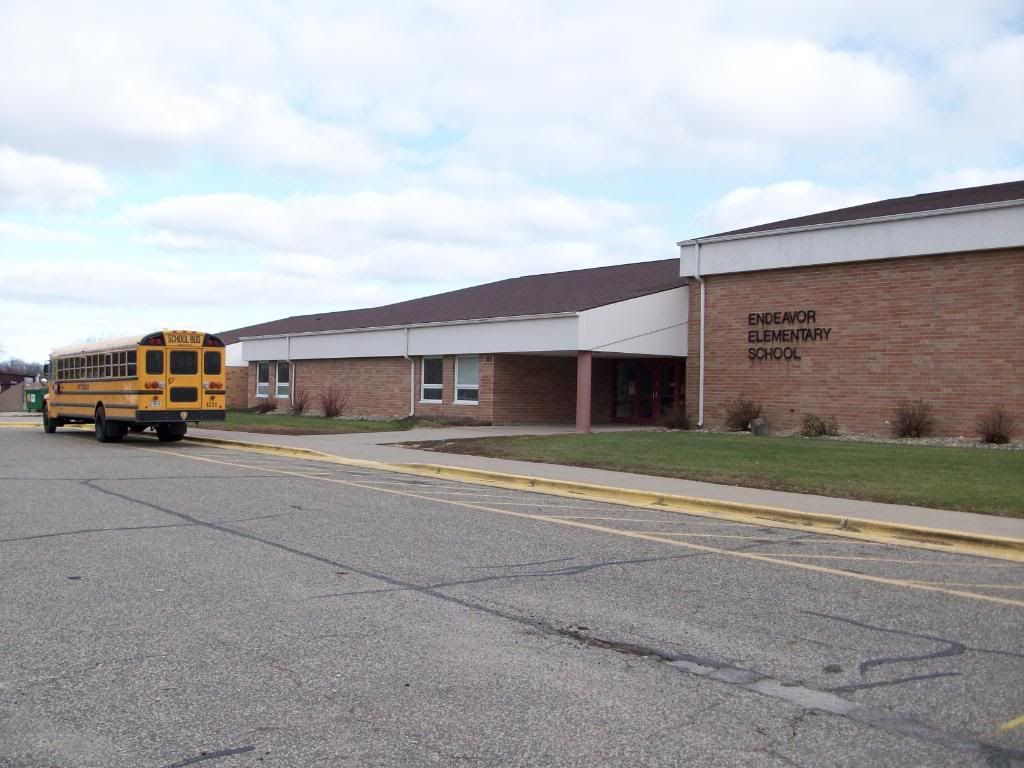 That was fun, adjusting to each age level through the day as they came to see me in two-grades-at-a-time clumps. With little kids, I drew silly animals and funny faces. By the time I'd gotten to the older kids, I was drawing Spider-Man and Frankenstein's monster.



I even had some time to talk to a few kids one-on-one. By the time I had to go home, I left teachers with stacks of signed original drawings to use as rewards for good behavior, and I had my own stack of signed original drawings given to me by about a dozen students. How cool is that? Anyhoo, I wanted to thank the Endeavor PTO for the invitation, and the staff and students of Endeavor Elementary for the wonderful reception (especially the littlest kids, who actually applauded each of my drawings as if they were magic tricks). See ya later!