January 9 - Yo. Running late (CRAZY Late), so let's get right to...

The Top Ten WOMP Events of 2007 - Number Three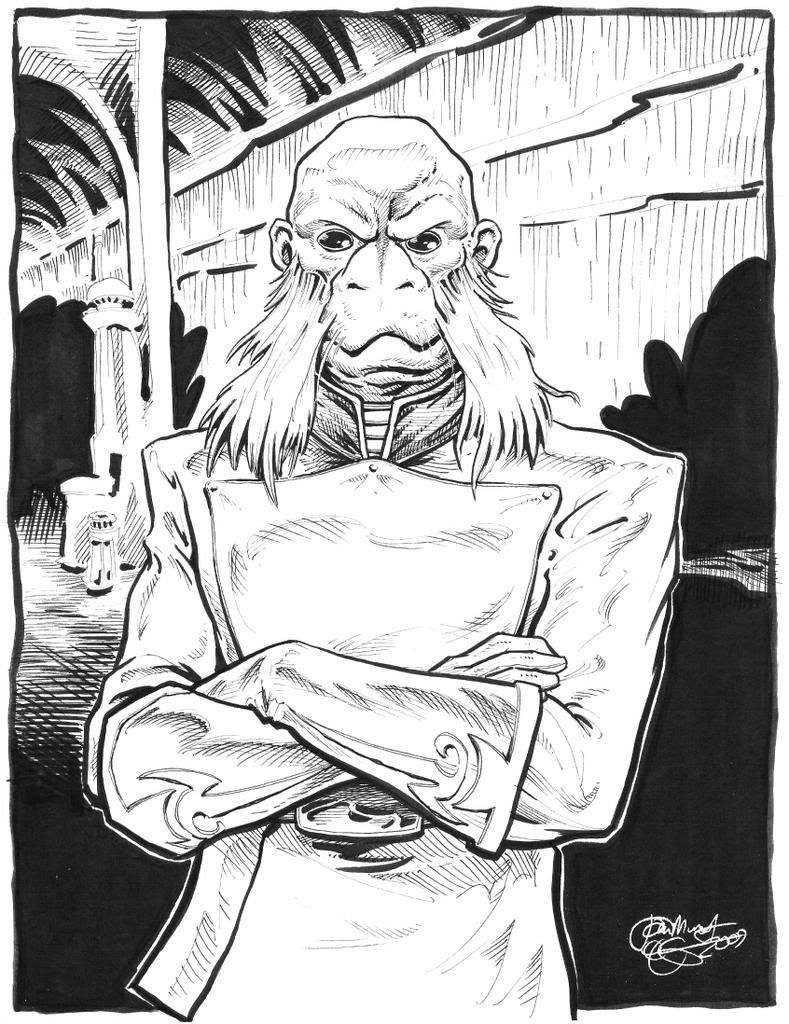 Star Wars Month!
As May marked the thirtieth anniversary of the release of
Star Wars
, I used the ol' WOMP-Blog to dive into the worlds of
Star Wars
comic books. More than just listing characters from SW comics, I discussed the history and impact they had on me and the rest of the world. Inspired, I also drew a
Denizens of Lost Worlds
character study of Jabba The Hutt as he appeared in the original movie adaptation, retold my 1978 story of
May The Force (and Monkey) Be With You
, and wrote a new bit of fan fiction called
Far Wars
. On top of that, The WOMP Staff convinced her place of employment to have a Star Wars Day, where everyone came dressed as their favorite SW characters! Yes, strong with the Force, 2007 was. Yoda would be proud.
_________

Gotta go! Here's your Millionaire Comic Book Character of The Day - Tony Stark!